ABOUT US
WELCOME TO 3:17 FILM PRODUCTIONS! With a combined 25 years in the industry, 3:17's mission is excellence in film and video, as well as customer service and creative vision. With all of that said...the #1 thing to us is God and people. Bringing glory to Father God with our talents and honoring Him in the way we serve our clients is key. Building long lasting relationships is what we long to do. We would love to meet you and help bring to fruition your media needs.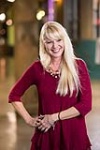 THERESA HAYES
HELLO! I started in the film industry about 12 years ago with absolutely no experience. I learned it as I went, and soon realized that it was something I love, love, love! I love producing, directing, shooting, editing and what ever else I need to do, including making the coffee! Lol! It is very rewarding to start a project with the brainstorming and go all the way through until we have a finished video that we are all thrilled with. I started in 2005 with Tammy Lane Productions as Vice President and Producer, then in 2009, with Tammy's blessing, went out on my own so that I could work from home and home school my kids. I now live in Cleburne, Texas with my wonderful husband John. We are empty nesters with a 3 year old granddaughter! Woohoo, it's awesome! I enjoy meeting new people, and I also love the relationships that have already been built. My desire is to show Christ in whatever I do, including my attitude, my creativity, and my work ethic. I would love to meet you and help you get started! :-)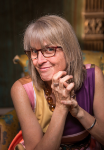 AGGIE BROOKS
HOWDY! I truly have a passion for people and for living life to the fullest. I am happiest when I am connecting with creative people and using my skills to artistically achieve each client's vision. With a photography degree from Texas A&M University at Commerce, and years of freelance experience in videography and photography, I bring an artistic eye & technical skill to every project I undertake. Treating every client's project as a unique piece of art is my proven approach. Let's partner together to do GREAT things.